EMISA's Legal Team consists of lobbyists and lawyers, which have extensive and proven experience in our field of interest, with particular reference to competition and regulatory law in the marine business sector. They handle legal guidance for the members as well as working on influencing the legal framework. 
EMISA acts mainly by means of lobbying, promotional and consultancy activities
Right to Repair – e.g. IP-rights, liability, insurance
The shipowner should be in control and able to decide freely
Ensure fair competition on a level playing field
Summary of Intellectual Property rights
Potential liabilities and pitfalls
Digitalisation
Access to data and functions
Ownership of data on digital platforms
Interoperability and compatibility of digital platforms
Real-time communication with the ship via remote monitoring of functionalities of the engine and remote technical interventions (bi-directional)
Environment & Marine Shipping – aftermarket related
Emission regulations such as NOx, SOx, CO2, methane
Alternative and sustainable fuels
Sustainable blue economy
Good reputation independent marine shipping aftermarket
High quality of spare parts from independent manufacturers and suppliers
High quality of service support from independent service providers
Cyber security – focus distortion of competition on aftermarket
Importance of cyber security vs unnecessary distortion of competition
Regular check on relevant legislation and proposals
Update on future legislation and trends
Shipowners and their Associations – e.g. ECSA (European Community Shipowners' Associations)
Classification Societies – impartiality, technical requirements, distortion of competition
Regional and international organisations e.g. SEA EUROPE  (Shipyards' & Maritime Equipment Association of Europe)
Internal Affairs EMISA & Members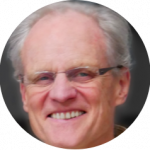 "Although I am not a lawyer or an engineer, I studied law at university and have worked in the shipping industry for more than forty years.  So, I have a reasonably good understanding of both the legal as well as the commercial / technical issues. I hope to be able help by acting as a go-between, translating the commercial / engineering issues to the lawyers and the law to our engineering-based colleagues."
"With over 20 year experience in Competition and EU law as Dutch lawyer, located in Brussels, I like to help EMISA achieve its aim of maintaining a fair and free competitive level playing field for independent operators (worldwide). Amongst other things, we are checking which legal proposals and initiatives might be relevant for EMISA in combination with ongoing new technical developments in the marine sector (e.g. digitalization, sustainability). Together with EMISA-members we are considering the potential impact for their businesses and then we decide on a strategy. Often when it is – for various reasons – difficult or impossible for a single company to act, EMISA can."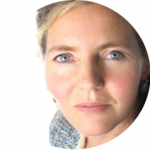 "For over 40 years, I have been working in Rotterdam as a lawyer in trade and logistics. These days, I work as a legal consultant and I became an advisor of EMISA soon after the start.  I advise clients – both national and international – on a variety of commercial and maritime issues, making use of my longstanding experience as well as my extensive network."
"As part of the Legal Team, I handle questions from members, assist the Legal Team in their work and provide support. My specialisation is International and European Union law, with a focus on marine and environmental regulations. To me, EMISA is truly unique in its nature. Being part of an organisation that strives for free and fair competition is very motivating and there is a lot to learn about this 'invisible' industry."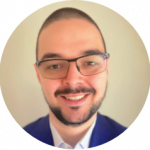 Our Legal Team focuses mainly on lobbying with:
International Maritime Organisation (IMO)
The International Maritime Organisation (headquartered in London) is a specialised agency of the United Nations (UN), responsible for the safety and security of shipping and the prevention of marine and atmospheric pollution by ships. Its main role is to provide an effective, universally adopted and implemented regulatory framework for the shipping industry and its remit today includes safety, environmental concerns, legal matters, technical co-operation, maritime security, and the efficiency of shipping. It consists of 171 member states, 77 Non-governmental Organisations (NGOs), and 65 Inter-governmental Organisations (IGOs).
The IMO itself does not take decisions as an organisation. The decisions are taken by its Members (committees and sub-committees), who agree upon plans, strategies and legislative proposals. 
That makes the IMO a consensus organisation. 

For EMISA, the most important parts of the IMO are the Marine Environmental Protection Committee and the Sub-committee on Pollution Prevention and Response. Our main purpose is to interact with organisations that have a voice within these PPR and MEPC, so as to influence current and future legislation to ensure that this does not have anti-competitive impacts or reduce the freedom of companies to innovate and provide new solutions in a timely achievable manner. A specific concern relates to legislation covering emissions from marine diesel engines and related equipment.
Regulatory and legal wise the market is complicated and not easy to influence. Free and fair competition becomes more and more important, also for the European Commission. On their website they mention the following about it: 
Competition encourages companies to offer consumers goods and services at the most favourable terms. It encourages efficiency and innovation and reduces prices. To be effective, competition requires companies to act independently of each other, but subject to the competitive pressure exerted by the offers.
Source: ec.europa.eu/competition/antitrust/overview_en

DG Environment
The objective of DG Environment is to protect, preserve and improve the environment for present and future generations. To achieve this it proposes policies that ensure a high level of environmental protection in the European Union and that preserve the quality of life of EU citizens.
DG Competition
Directorate-General Competition is responsible for establishing and implementing a coherent competition policy for the European Union. DG Competition has a dual role in antitrust enforcement: an investigative role and a decision-making role.
DG Mobility and Transport
The DG for Mobility and Transport is responsible for transport within the European Union. Its mission is to ensure that transport policies are designed for the benefit of all sectors of the Community. This Directorate-General carries out these tasks using legislative proposals and programme management, including the financing of projects.
Relevant regional and international organisations
Regional and international organisations provide a forum for parties and stakeholders in the industry to discuss and decide on relevant issues. They also represent their members in global and regional fora such as the IMO and the European Union.
We are continuously in contact with several organisations dealing with projects related to competition, environmental protection, and standard-setting. Some of these include:
Classification societies are private entities providing and maintaining technical standards of the construction and operation of vessels. They have two roles:
Working in the own interest as private entities by classifying ships and checking if they fulfil standards.
Working as Recognised Organisations (ROs), which check ships' compliance with national and international regulations on behalf of the Flag State in a quasi-public role
Twelve of the biggest classification societies have joined under the International Association of Classification Societies (IACS) which sets minimum technical standards and rules which its members must follow in their conduct.
Our members inform us of issues they encounter when dealing with classification societies. This is especially important because of the statements issued by three major classification societies. They require independent companies, looking to obtain a Type Approval Certificate, to ask the OEM for such approval. The fact that often the OEM and the company in question are direct competitors means EMISA is working on changing this system. 
Shipowners are private entities or individuals who own and operate merchant vessels. Occasionally, the operation and technical management of the vessels is outsourced to another specialised company.
In the primary and aftermarket of diesel engine spare parts in the marine industry, shipowners are essentially the end customer who bears the costs. As such, they are directly influenced by the behaviour of manufacturers, suppliers and service providers.
That is why shipowners and their support are a crucial part of the puzzle when it comes to preserving the existence of independent companies. We talk to shipowners to raise their awareness on the common misconceptions regarding the quality, technical knowledge, and service of independent companies, such as our members.
We aim to have members who offer high quality both in their parts and in their service.  
International Chamber of Shipping
ICS represents its members in international organisations and bodies such as the IMO. They also cooperates regionally with the European Community Shipowners' Association and the Asian Shipowners' Association.
European Community Shipowners' Association
The ECSA has a similar role as the ICS but in the regional context of the European Union. ECSA's members are national shipowners' associations from within the European Union. The association has a Board of Directors, four specialised committees, various working groups and task forces, and a permanent secretariat in Brussels.